Iran Press Review – 01.12.2014
Reuel Marc Gerecht writes in The Weekly Standard: "Predictably, President Barack Obama and Supreme Leader Ali Khamenei have decided to extend again the Joint Plan of Action, the interim nuclear deal they concluded in November 2013. Unlike the last extension, which was for four months, this one is for seven months; the "political" parts of the deal, Secretary of State John Kerry assures us, should be done by March, while further "technical and drafting" details may take until July. This is an odd situation: Obama agreed to the first, shorter extension last July, when little progress on the big issues had been made. Yet after 10 rounds of negotiations and numerous side meetings, in which, per Secretary Kerry, "progress was indeed made on some of the most vexing challenges that we face," we now need a longer extension? This is necessary, the secretary suggests, because the great progress made is just so "complex" that it requires, as he put it, an "incredible amount of rigorous technical analysis of concepts."
Benjamin Weinthal writes in The Jerusalem Post: "Since the world powers reached an interim agreement to slow down Iran's nuclear weapons program last year, there has been an astonishingly fast-paced change by some European countries and institutions to ignore the Islamic Republic's wretched human rights record. Put simply, a topsy-turvy situation is unfolding where an abnormal regime in Tehran is being mainstreamed as normal."
Emanuele Ottolenghi wrote in Real Clear World: "The deadline for a nuclear deal came and went Monday with no agreement – just a seven-month extension of the interim agreement. Public comments by Western and Iranian officials, as well as media reports, suggest that enough progress has been made since Iran and the six world powers signed the interim agreement in Geneva last year to justify carrying on talking. After 11 years of inconclusive negotiations, there is only one possible final outcome: Unless the West folds to Iran's demands, there is no chance that an agreement will be reached."
Politics

Ali Larijani, Iran's Speaker of Parliament [Majlis], exclaims:

"The most painful period of the Parliament's closure is related to the dissolving of Parliament at the hands of [Mohammad] Mossadeq, who with a referendum and with the excuse that the Parliament is not cooperating with the government…took place, and its result was the coup of the 28th of Mordad (August 19, 1953) which occurred two weeks after the dissolving of Parliament, since the government, with its own hands, destroyed the most important supporter of a national government. But in the remainder of years, Iran did maintain a Parliament, until the fifth and to some extent the sixth rounds there were nationalist and religious figures, but during the dictatorship of Reza Shah [Pahlavi], there was nothing left of the Parliament other than its structure."
"After one hundred years, one or several strong parties still cannot be seen in accordance with the name and reputation of [Seyyed Hassan] Modarres's interpretation."

Fars News Agency prepares a press package of interesting statements by Iranian politicians. The package quotes Mr. Mousavi Tabrizi, a noted reformist politician, on Ayatollah Khomeini's earlier revolutionary activity:

"Those with a revolutionary background correctly know that the Imam [Khomeini] in the year 42 (1963/1964) wanted to reform the affairs of the country…he time and again stated that he didn't want the Shah to leave the country. Even if he wanted it in the bottom of his heart he never expressed it."
"The text of the letters the Imam wrote to the Shah and with the terminology with which he addressed the Shah were quite obvious that this Marja [Source of Emulation] for the Shi'ite world is after reforming the government and society, but when the Imam's explanations and expediencies did not work on the monarchy, he stood against the un-reformable government."
"The Imam wanted the Shah to respect the laws of the constitution, to remain, but not to rule."
Foreign Policy
Military & Security
Nuclear Issue
Economy
Bloomberg reports: "The "shock therapy" of a steep drop in crude prices, which have fallen to a five-year low, is no solution for OPEC's loss of market share to U.S. shale producers, Iran's Oil Minister Bijan Namdar Zanganeh said. U.S. benchmark West Texas Intermediate crude declined 10 percent after the Organization of Petroleum Exporting Countries decided on Nov. 27 to keep its production target unchanged at 30 million barrels a day. Prices at this lower level are no guarantee of a significant reduction in U.S. shale output, Zanganeh said in an interview in Tehran on Nov. 28, after arriving from the OPEC meeting in Vienna."
Mehr News Agency reported: "On the sidelines of COMCEC Summit, Iranian economy minister submitted President Rouhani's invitation letter to the president of Turkey. Iranian Economy Minister Ali Tayyebnia visited Turkey's President Recep Tayyip Erdogan on the sidelines of Standing Committee for Economic and Commercial Cooperation of the Organization of Islamic Cooperation (COMCEC) and discussed current issues and improvement of bilateral ties in economic fields. He also submitted President Rouhani's invitation to the Turkish president to visit Tehran."
Mehr News Agency reported: "The deputy head of National Iranian Oil Refining and Distribution Company (NIOPDC) has said Iran will stop gasoline imports next year. Shahrokh Khosravani told Mehr News that with the operation of new refinery in Isfahan and the first phase of Persian Gulf Star refinery, Iran would stop imports of gasoline completely."
Daily Picture(s)
Defa Press highlights a picture of Ayatollah Khamenei alongside a photo of Ayatollah Sistani on a vehicle reported to be "on the frontlines of the resistance against DAESH" (the Persian/Arabic acronym for the Islamic State).
Defa Press displays photos of Supreme Leader Khamenei meeting with Commanders and officers in the Artesh Navy.
Source: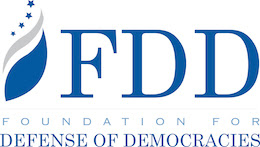 Veröffentlicht am 2. Dezember 2014 in Iran 2014, Presse und mit Iran, Press, Presse getaggt. Setze ein Lesezeichen auf den Permalink. Kommentare deaktiviert für Iran Press Review – 01.12.2014.